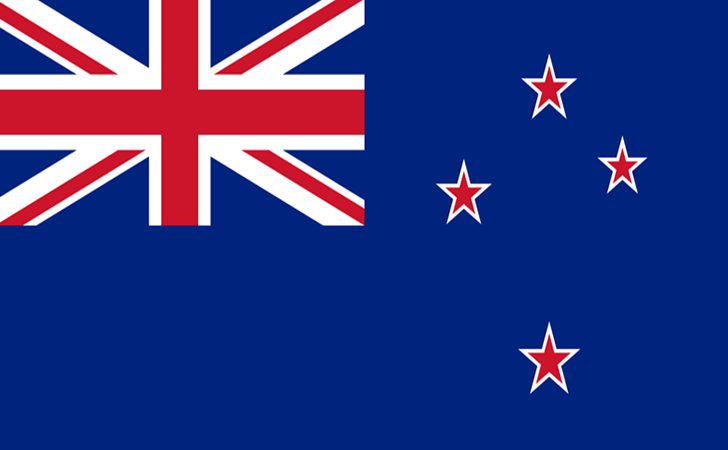 Study in New Zealand
When you study in New Zealand, you'll discover a unique country – the ultimate outdoor playground with excellent study opportunities. It's a safe and welcoming community with a world-class reputation for cutting-edge research and creative energy.
New Zealand is an attractive destination for international students and the country's educational institutions are well regarded throughout the world so it's not surprising so many people wish to study in New Zealand.
The whole of New Zealand's educational system is based upon the prestigious British system, which is similar to Singapore. New Zealand's universities offer numerous opportunities for research and internships, where students can build practical skills needed in their future career and academic life.
New Zealand Universities
New Zealand has several types of post-secondary educational institutions: universities, colleges, private institutions and polytechnics. There are 8 universities in New Zealand, which all offer high quality education. It's also important to note that all universities have their own international students sections dedicated to foreigners who wish to study in New Zealand.
Programmes and courses offered in New Zealand tend to be are highly ranked on a global level. Many of them appear in international university rankings, such as the Times Higher Education Top 500 and the Shanghai Jiao Tong Top 500.
Eight of New Zealand's universities feature in the 2016/17 QS World University rankings – the best ranking universities in New Zealand are University of Auckland (81) and University of Otago (169). Other listed universities include University of Canterbury (214), Victoria University of Wellington (228), the University of Waikato (292), Massey University (340), Lincoln University (343) and Auckland University of Technology (AUT) (441-450).
One great advantage to studying in New Zealand is the unique approach to education the country has. Students are encouraged to think outside the box and find their own solutions, which is how many develop and perfect unique strengths and ideas whilst studying in the country.
New Zealand universities offer plenty of opportunities to study at all levels, from undergraduate to PhD, with a wide range of quality postgraduate programmes at the Masters and PhD levels. In New Zealand, Masters courses last for two years and PhD courses generally last 3 years.
Specific qualifications are also on offer, such as Graduate Diplomas and Honours. Graduate Diplomas are one year long courses, often used as transition courses for students who wish to study at a Masters level for a subject they don't have an undergraduate degree in. Honours are specific degrees offered in New Zealand and Australia. These are one year long programmes taken after a Bachelor's degree, often open only to high-achieving students. In some cases, Honours can be the first year of a Masters qualification while in others it's the pathway to a PhD.
About New Zealand
New Zealand is an island country located in the Pacific Ocean. The country mainly comprises of two islands, the North Island and South Island, although there are also numerous smaller islands. The closest countries to New Zealand are Australia and the Pacific island nations: Fiji, New Caledonia and Tonga.
Despite its isolated location, New Zealand is a developed nation with great connections with the rest of the world. There are frequent international flights as well as fast internet connections that connect New Zealand with the rest of the world.
New Zealand is a country of great beauty. Many people encountered New Zealand's great natural beauty for the first time through the Lord of the Rings film trilogy, which was filmed in New Zealand. As can be seen from the films, the country offers great geographic diversity: mountains, coasts, and lakes, along with unique plant life and animals, although you won't find any Hobbits. New Zealand offers a rich mix of various cultures, including Maori, Pakeha (people of European descent), Asian and Pacific peoples. It is a country made for those with adventurous spirit.
If you choose to study in New Zealand you will be able to explore all of this scenic beauty and unique culture. As an international student you will also be able to enjoy a comfortable lifestyle full of various social opportunities.
The top tourist attractions in New Zealand include:
Coromandel Peninsula

Abel Tasman National Park

Sky Tower (Auckland)

Napier Art Deco

Kaikoura

Franz Josef Glacier

Rotorua

Tongariro National Park

Bay of Islands

Milford Sound
Cost of Studying & Living in New Zealand
In order to study in New Zealand you will have to pay tuition fees. The cost of education can be expensive, so it's worthwhile looking into the various scholarship options available. Each university in New Zealand sets its own tuition fees, therefore the fees you will need to pay will depend on your chosen institution, subject and your level of study.
Most international students must pay foreign student fees at New Zealand universities. Under certain conditions however, international students can be exempt from paying foreign student fees because they are classed as domestic students (one example of such a category of students are international students enrolled in PhD programmes).
An undergraduate degree generally costs between NZ$ 18,000 and NZ$ 25,000 per year. Postgraduate studies can cost between NZ$ 10,000 and NZ$ 30,000. Costs largely depend on your chosen subject. For example, most undergraduate studies, such as arts, humanities, social sciences, management or engineering cost between NZ$ 10, 000 and NZ$ 12, 000 per year whilst science and technology studies generally cost between NZ$ 14,000 and NZ$ 18,000 per year.
You will also encounter some additional costs when studying in New Zealand, such as Overseas Student Health Cover charges and various fees, however these costs shouldn't take much of your overall budget.
The cost of living in New Zealand will mostly depend on your location and can vary between NZ$ 7,000 and NZ$ 12,000 per year. A lot will depend on a student's lifestyle and chosen accommodation options. You can choose between various housing/accommodation options while studying in New Zealand. There are private accommodations (approximately NZ$ 180 per week), flat accommodation (approximately NZ$ 120 per week along with a bond) or student hostels and halls of residence (approximately NZ$ 200 per week).
It's important to note that tuition fees and living expenses vary greatly between different universities and locations. Therefore, it's important to do your research and inform yourself about fees and costs in your chosen location. This may be a deciding factor so it's important to get all the relevant info as soon as possible. It's also good to have at least two options open so you can choose the one that is best for you.
To help your financial situation while studying in New Zealand you may apply to various scholarships. There are a wide variety of scholarships available to international students in New Zealand. These scholarships are provided by New Zealand government, educational institutions, private sources and foreign governments.
Another financial option is to work while you study in New Zealand. Please note that full-time international students are allowed to work for a maximum of 20 hours per week during studies and full time during holidays. If you wish to work while studying in New Zealand it's important to check the exact conditions of your student visa. Some visas don't allow you to work. If this is the case you must apply for a variation of the conditions of your visa. You can do this either at your initial visa application or later.
Visas
All people who wish to study abroad in New Zealand for more than 3 months will need a student visa. The only exception applies to Australian citizens. They can study in New Zealand without a visa. All other international students will have to acquire a student visa in order to be able to study in New Zealand.
Those who wish to study courses that last for 3 months or less won't need to acquire student visa.
Your student visa will state how long you can stay in the country, whether you can work while studying, who counts as your dependent, and more. In order to get your student visa, you need to officially apply for it and pay a student visa application fee.
If you are already in New Zealand when applying for your student visa, you will need to go through the regular application process. In some cases you might be able to process your student visa directly on campus.
In special circumstances, you will be able to change the conditions of your visa. For example, if you are on another visa type and you want to study part time or if you are on a student visa but you want to change courses or course providers. You might need to change conditions of your visa if you wish to work while studying.
Language
New Zealand has three official languages: English, Maori and New Zealand Sign Language. Te Reo Maori (the Maori language) became an official language in 1987. New Zealand Sign Language (NZSL), the main language of the deaf community in New Zealand, became an official language in 2006.
There are efforts to preserve Maori language but despite its official status, this language struggles against the more popular English, and is at risk of being lost. As part of efforts to preserve it, Maori language is commonly used at schools and in the media. It's estimated that about 130 000 people speak some Maori.
All visitors and internationals who wish to study in New Zealand can expect to speak English wherever they go. However, Maori language is present in some place names, such as Onehunga or Nguru. If you wish to learn Maori language, there are various options available where along with the language, you can also learn about the Maori culture.
Information Taken from: https://studylink.com